Protelindo Donate Medical Devices to Prevents the Spread of Covid-19 in Kudus and Madura
Thursday, 19 August 2021 12:00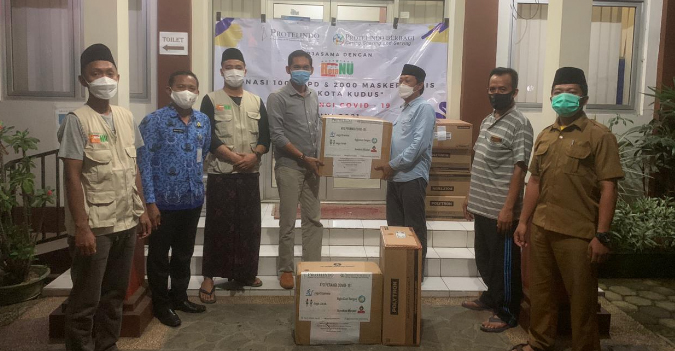 Central Java - Positive cases of COVID-19 in Kudus, Central Java and Madura Island in May - June 2021 increased dramaticall, making Kudus the city with the highest spike in cases in Indonesia, followed by Madura.
Due to the high rate of spread of COVID-19 in Kudus and Madura, Protelindo has donated medical equipment to the local government including 1000 PPE and 400 boxes of masks which were immediately received by Mohammad Fitriyanto, Head of the Kudus district Covid Task Force who responded, " We are very grateful for the donations given by Protelindo, hopefully this assistance can be useful for the officers who are currently very busy dealing with the booming number of patients.
In addition, Protelindo also provided several medical devices to hospitals in Kudus and Madura, including 124 mask boxes, 300 PPE and 68 Origami Bed.