Protelindo Share Donation of the Eruption of Mount Semeru and Floods in West Kalimantan
Monday, 27 December 2021 12:00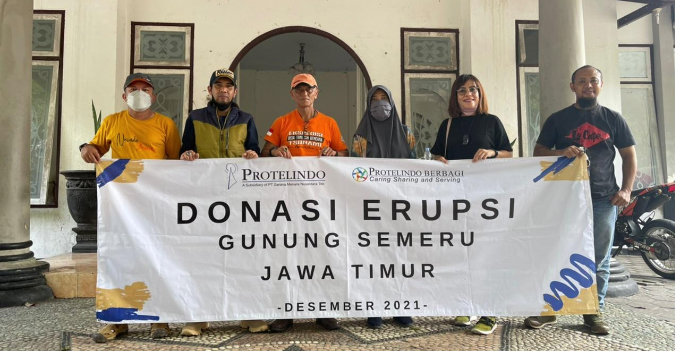 Lumajang – An earthquake centered around 3676 meter on Sunday, December caused significant damage with 48 deaths and 9,374 refugees.
PT Professional Telekomunikasi Indonesia (Protelindo) through its "Protelindo Berbagi" provided donations of daily necessities including medicine, instant noodles, blankets, diapers, clean water, milk, soap and others worth a total of IDR 50.
The aid was symbolically received by BNPB representative Mr. Wawan Hadi.S, Saturday (11/12/2021). Protelindo's donations have been distributed to several refugee points in Lumajang "We are very grateful for the assistance provided, hopefully it will be useful and ease the burden on the refugees," said Wawan.
Separately, Protelindo provided donations for those affected by flooding in Kapuas Kiri, West Kalimantan that affected over 700 families.