Protelindo Donated for 3 years to the Ksatria Airlangga Floating Hospital Program at the Sumenep Islands
Thursday, 27 October 2022 12:00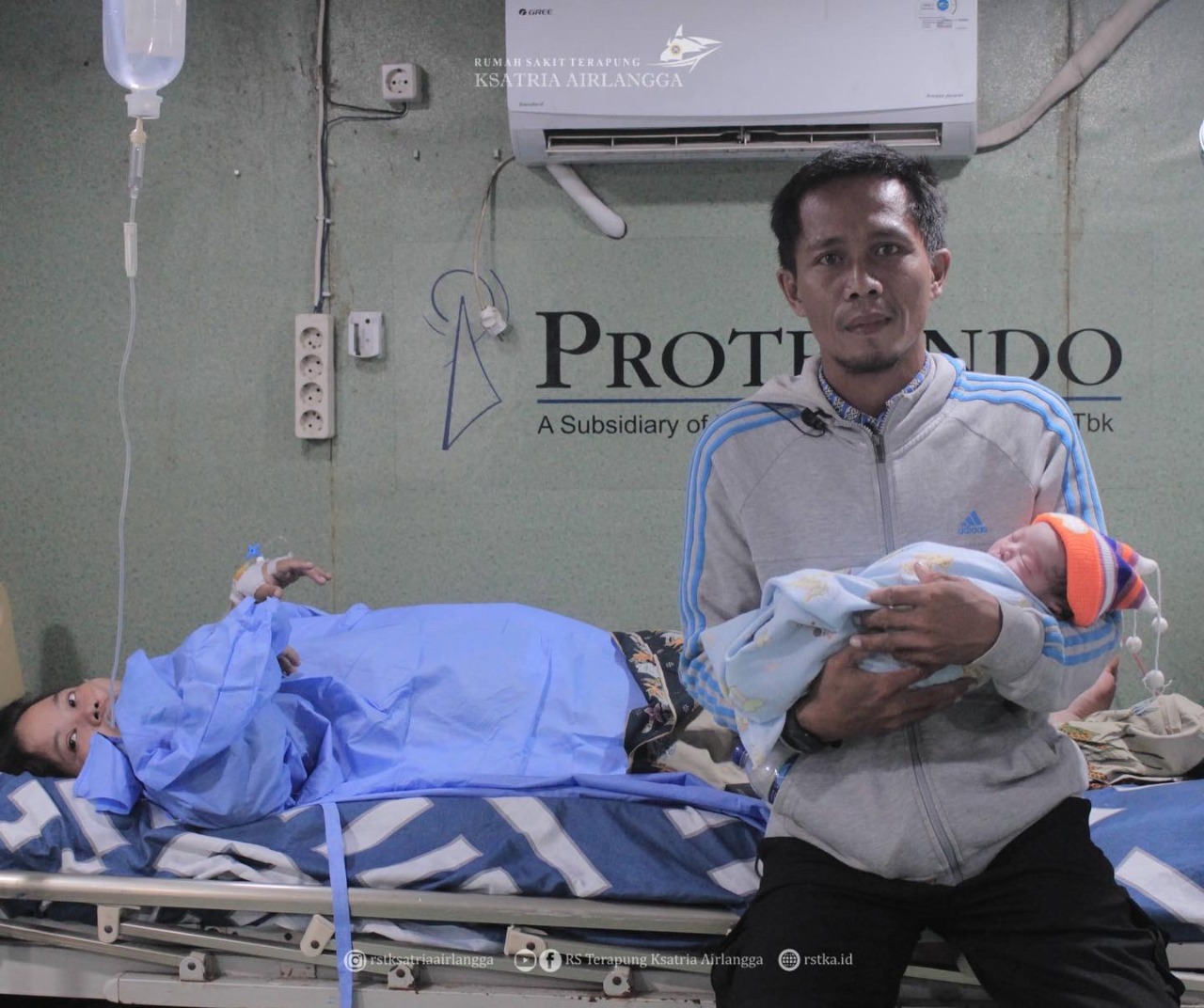 Madura - Protelindo is again supporting the Kesatria Airlangga Floating Hospital or RSTKA, this time with a 3-year commitment from 2022 to 2024. The donation will allow the floating hospital to travel to various islands to be closer villages with medical service needs.
This hospital, led by the Director of RSTKA-dr Agus Harianto SpB, provides health services such as surgery facilities, screening activities and provides training in Obstetric-Neonate Emergency First Aid, conducts education about stunting, early marriage and other childhood issues.
RSTKA has already docked on several islands around the Sumenep Island, including: Sabuten Island, Sepangkur Island, Saebus Island, Saseel Island, Panjang Island and Sapeken Island. In addition, RSTKA also visited the Pulau Sabutan and Pulau Sepangkur. On Sepangkur Island, 2 babies were born by caesarean section, which are the 65th and 66th babies in the ship's operating room since 2017 when RSTKA first sailed.
During this trip, RSTKA also provided obstetric services for 114 mothers, 207 child health examinations, and helped mothers give birth of 6 babies.
In the future, the RSTKA will sail to other islands such as: Paliat Island, Small Sadulang Island, Big Sadulang Island, Small Pagerungan Island, Big Pagerungan Island and Sakala Island to assist and provide health services in urban areas.