Protelindo Provides Medical Device Donation to BAKKAT
Thursday, 26 August 2021 12:00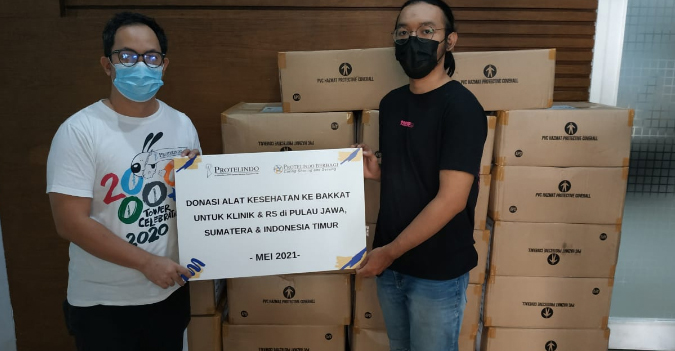 Jakarta - Corona virus infection cases in Indonesia are still not under control with spikes occurring in Java, Sumatra and Eastern Indonesia, with the spread of the Delta.
In response, Protelindo has given donations of medical equipment to the Catholic Charity Agency (Bakkat) including 400 boxes of Medical Masks, 1,000 pcs of PPE, 50 boxes of gloves and 200 boxes of Aprons. BAKKAT plans to distribute the medical equipment to hospitals in Java, Sumatra and East.
BAKKAT appreciates the donation from Protelindo. "This assistance is very useful for our friends in the Red Zone, I hope we all stay healthy and pass this pandemic with patience," said Tedjo as BAKKAT representative.